Profile
Charles Grimes concentrates his practice in resolving complex issues for clients, including in state or federal court, before state and local governmental bodies, as well as in arbitration and in mediation.
Charles is, even in this modern age, an old fashioned trial attorney when it comes to obtaining strong results for clients.  This brand of representation centers around strength in communicating and connecting with people, including clients, juries, judges, expert and lay witnesses, government authorities at all levels, and all others with whom he deals on a daily basis.
Once Charles investigates a matter, he formulates strong strategies to achieve client needs and desires.  This includes getting to the bottom line quickly and efficiently when that is in the best interest of his clients.
Charles began representing large clients in federal court litigation on his first day in the practice of law after graduating from UNC's Law School, and he has continued this litigation and dispute resolution practice in both state and federal court since that time.  He has tried numerous cases before juries and other finders of fact and law to full conclusion, obtaining strong results for his clients.
Charles has acted as lead counsel in cases of national importance in certain key industries, including in real estate and construction, and he has acted as lead counsel in class action litigation resulting in very large, multi-million dollar results that strongly benefited his clients both in North Carolina and nationally.
Educational Background.
Mr. Grimes is a graduate of The University of North Carolina at Chapel Hill (UNC), where he obtained both his undergraduate and law degrees.
He graduated from UNC with High Honors and Distinction.   He was a made a member of the North Carolina Law Review in law school, and he won the prestigious Nathan Burkan Award for outstanding legal writing, among other awards and distinctions received during his academic years of study.
Mr. Grimes began his law practice in 1989, and immediately began handling litigation ranging from small but important matters quickly resolved, to multi-million dollar matters with significant novel issues that lasted for years in court, at both the Federal and State Court level.  In fact, this would describe his first year of law practice, where he immediately began representing various injured parties in separate multi-million dollar matters.
A full listing of his numerous additional achievements and practice experience is available for clients upon request, and is too large for the purposes of posting upon this website.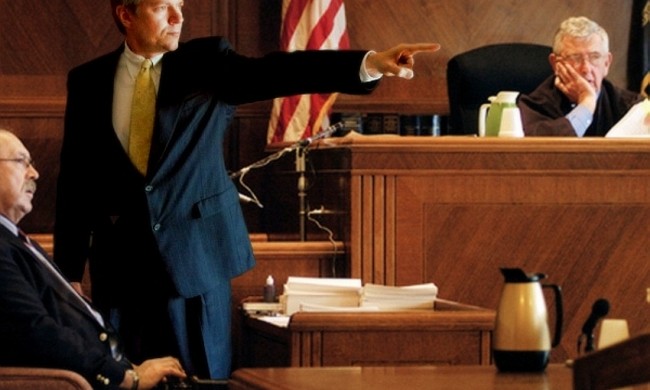 Litigation Background – A Long History of Helping Those in Need of Legal Protection.
Mr. Grimes has handled a great many matters in all levels of the courts in North Carolina. He has also handled litigation in many other states, and even in other countries, on behalf of clients seeking highly competent and effective legal representation.
Mr. Grimes has acted as lead counsel in complex tort class-action litigation, in traumatic personal injury, and well over 2,000 other civil litigation matters.  He has also worked in matters defending those facing various criminal charges, in order to allow them to receive full justice.
His hard work and skill as a lawyer have resulted in many significant damages recoveries.
Pro Bono work for the poor with rights in need of protection. Volunteer legal work.
Mr. Grimes has handled many matters for clients free of charge, also known as pro bono, when he felt that the interests of justice outweighed the clients' lack of ability to pay for skilled legal services. This has been on a case by case basis, where clearly demonstrated need was present. His past volunteer work is available for clients upon request, and contains too large a body of information for the purposes of posting upon this website.